As the 2011 NFL Draft approaches the end, teams are beginning to scramble to find serviceable players in what is best described as a wacky draft thus far..

Yet fans should not give up hope on their teams getting a gem, because all teams have found such a player at least once. Players who helped their teams achieve glory by excelling beyond expectations.

The only question left, after the dust of the 2011 draft settles, is if there will be a player one day good enough to supplant anyone on this list.


Arizona Cardinals : Larry Stallings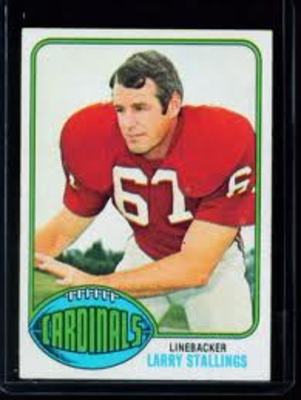 Drafted in the 18th round of the 1963 NFL Draft, Stallings was the 241st player selected and just 39 players were drafted behind him.

Stallings earned a starting job as a rookie and held onto it the next 14 years before retiring at the conclusion if the 1976 season.

He went to the Pro Bowl once and scored three times.



Atlanta Falcons : Jamal Anderson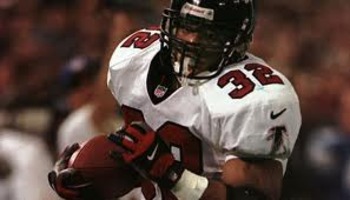 Ever since the NFL shortened the draft to seven rounds in 1994, it really is hard to be called a find or bargain. Yet the Falcons are a pretty young team, so the 1994 draft might have given them their best late pick.

Anderson was drafted in a seventh round where just six men did not play in the NFL. He was the 201st player chosen overall.

After barely playing his first two seasons, Anderson became the Falcons workhorse in 1996. He ran off three consecutive 1,000-yard rushing seasons.

After being lost for the year early in 1999, he ran for 1,024 in 2000. He got hurt early in 2001, he retired.

Yet that three year run was special, especially 1998. It was his only Pro Bowl year, where he churned out 1,846 yards and 14 scores on an NFL-leading 410 carries. He also caught 27 balls for a pair of touchdowns.

His 410 carries was a record until 2006. Anderson would do the "Dirty Bird" dance when he scored. It excited fans and got his teammates going. Anderson put the Falcons on his back and led them to Super Bowl XXXIII, the only championship game in the franchises history.

Though Atlanta lost the game, Anderson ran for 96 yards on just 18 carries. His 5,336 career yards are the fourth most in Falcons history. The 1,846 yards he ran for in 1998 is still a single season team record.




Baltimore Ravens : Chester Taylor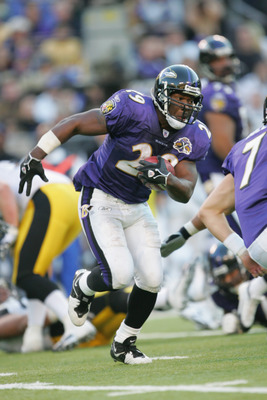 They have been drafting since 1996, so we'll go with Taylor. He was the 207th overall selection on the 2002 draft.

He was rarely used in his first two seasons because Pro Bowler Jamal Lewis got most of the work. He got more work in 2004 and began to show the NFL how versatile he was.

When his contract expired after the 2005 season, the Minnesota Vikings signed him and got 1,216 yards rushing from him in 1996. He scored one of his six touchdowns off a 95-yard run, which is a Vikings record.

Taylor left Minnesota for the Chicago Bears in 2010, where he currently plays.

He has been one of the top reserve running backs throughout most of his career.





Buffalo Bills : Charles Romes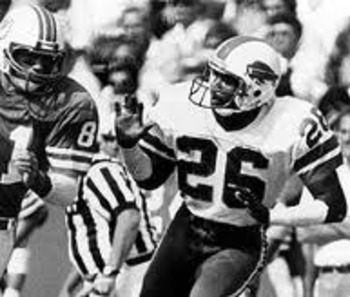 Romes was drafted in the 12th round of the 1977 draft, where he was the 309th player chosen overall. Just eight of the 26 players chosen behind him played in the NFL.

After spending his rookie year as a reserve, Romes earned a starting job in 1978 and held it until 1986. He was an important part of a defense that, in 1980, helped the Bills win the AFC East for the first time in franchise history.

Romes never missed a game, starting every one over the next nine years. He had 28 interceptions over that time, which is the fourth most in Bills history.

Buffalo has hit on several excellent picks late in their draft history, but Charles Romes is their best find.





Carolina Panthers : Kris Mangum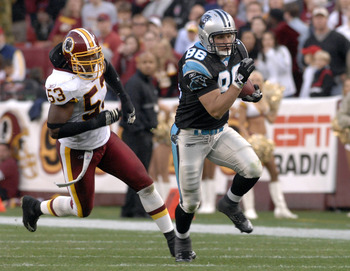 Since the team was created in 1996, Mangum might be their best late round pick. He was selected in the seventh round of the 1997 and was the 228th player chosen overall. Just 12 players were selected behind him.

After playing mostly special teams in his first two seasons, Mangum started to get used more on offense mostly as a reserve tight end.

He stayed with the Panthers until 2006, catching 151 balls. It is the eight most receptions in Carolina history.





Chicago Bears : Danny Fortmann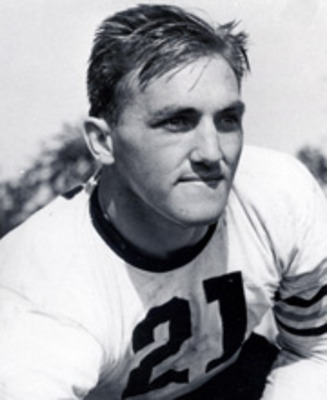 To find the greatest late round draft pick of one of the NFL's original teams, you only need to look at far as their first draft. Though the great Roland Harper, the 420th player selected in 1977, must be mentioned.

Fortmann was drafted in the ninth round of the 1936 draft, and he was the fourth from last player selected.

The story goes that Bears owner George Halas drafted Fortmann because he liked the sound of his name. Playing offensive guard, defensive tackle, and linebacker,

Fortmann was soon starting as a rookie and excelling. From 1938 until his final year in 1943, he was named First Team All-Pro and was named to three Pro Bowls.

He was also selected on the NFL 1930s All-Decade Team. The Bears won three championships over this time.

Fortmann, who was just 20-years old when drafted, had been going to medical school while playing as a key member of the "Monsters of the Midway." He was the youngest starter in the league at that time, but he called the signals for the lineman on offense.

Chicago has had a league-leading six players go on to be doctors. Three were on the 1943 squad.

After Fortmann retired, he became the team doctor of the Los Angeles Rams was 17 years and was a famous surgeon.

Not only is he a member of the Pro Football Hall of Fame, Fortmann is a member of the College Football Hall of Fame. This easily makes him the Bears best late round pick.





Cincinnati Bengals : Bob Trumpy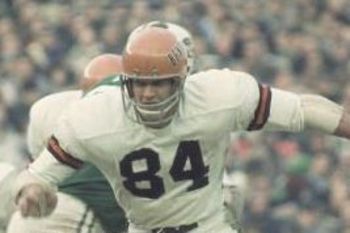 Trumpy was drafted in the 12th round of the 1968 draft, the 301st player overall, by the expansion Bengals. Cincinnati was a new member of the American Football League at the time, and the AFL would fully merge with the NFL in two seasons.

He impressed his Hall of Fame head coach Paul Brown with his work ethic, so Brown named him the starter as a rookie.

Cincinnati was rewarded with 37 receptions at a 17.3 yards per catch clip, which got him named to the Pro Bowl. Trumpy returned the next year by setting a still standing team record of a whopping 22.6 yards per catch average off another 37 receptions.

He also scored a career high nine times and was named First Team All-Pro for his efforts.

In his first year in the post-merger NFL in 1970, Trumpy went back to the Pro Bowl. He went back for the final time in 1973 before seeing a decline in receiving opportunities.

Though he caught seven touchdowns off of 21 catches in 1976, he retired at the end of the 1977 season. At the time of his retirement, almost ever Bengals receiving record was owned by him.

His last touchdown came off a rare reverse flea flicker, where three other Bengals touched the ball before it reached him.

What makes Bob Trumpy's career special is not just the fact he helped an expansion team grow up fast with his help, as they had only three losing seasons in his ten years, but how he accumulated his excellent statistics. Cincinnati has eight different quarterbacks throwing him the ball during his career, yet he remained a viable threat regardless.

Besides still owning the team record for yards per catch in a season, the 35 touchdowns Trumpy scored are the most ever by any Bengal tight end in team history. He still ranks tenth is total receptions for a career, and his career average of 15.4 yards per catch shows how good he was with the ball after getting it.

Not only is he the first Pro Bowl player in Bengals history, an honor he shares with halfback Paul Robinson and center Bob Johnson, he is the second Bengal ever to be named First Team All-Pro.

He is also the only Bengals tight end to be named First Team All-Pro. Bob Trumpy is the greatest tight end the team has ever had.

Trumpy was drafted in the 12th round of the 1968 draft, the 301st player overall, by the expansion Bengals. Cincinnati was a new member of the American Football League at the time, and the AFL would fully merge with the NFL in two seasons.

He impressed his Hall of Fame head coach Paul Brown with his work ethic, so Brown named him the starter as a rookie.

Cincinnati was rewarded with 37 receptions at a 17.3 yards per catch clip, which got him named to the Pro Bowl. Trumpy returned the next year by setting a still standing team record of a whopping 22.6 yards per catch average off another 37 receptions.

He also scored a career high nine times and was named First Team All-Pro for his efforts.

In his first year in the post-merger NFL in 1970, Trumpy went back to the Pro Bowl. He went back for the final time in 1973 before seeing a decline in receiving opportunities.

Though he caught seven touchdowns off of 21 catches in 1976, he retired at the end of the 1977 season. At the time of his retirement, almost ever Bengals receiving record was owned by him.

His last touchdown came off a rare reverse flea flicker, where three other Bengals touched the ball before it reached him.

What makes Bob Trumpy's career special is not just the fact he helped an expansion team grow up fast with his help, as they had only three losing seasons in his ten years, but how he accumulated his excellent statistics. Cincinnati has eight different quarterbacks throwing him the ball during his career, yet he remained a viable threat regardless.

Besides still owning the team record for yards per catch in a season, the 35 touchdowns Trumpy scored are the most ever by any Bengal tight end in team history. He still ranks tenth is total receptions for a career, and his career average of 15.4 yards per catch shows how good he was with the ball after getting it.

Not only is he the first Pro Bowl player in Bengals history, an honor he shares with halfback Paul Robinson and center Bob Johnson, he is the second Bengal ever to be named First Team All-Pro.

He is also the only Bengals tight end to be named First Team All-Pro. Bob Trumpy is the greatest tight end the team has ever had.





Cleveland Browns : Ben Davis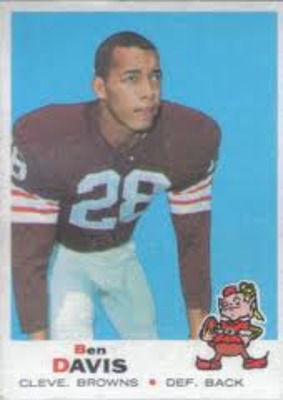 Davis was drafted in the 17th round of the 1967 draft, the 439th player chosen overall. Just six players were picked after he was.

Used as a return specialist as a rookie, Davis led the NFL with a 12.7 return average off 18 attempts. He also scored once off a 52-yard return. Cleveland also had him return 27 kickoffs at a 26.2 average.

He would return just nine punts and eight kickoffs the next season, then never be asked to again.

The reason was because he earned a starting job at cornerback in his second year. Davis picked off a career best eight balls, returning them for an NFL-leading 162 yards.

He picked off a pass in seven straight games that season, a Browns record. He was named to the Pro Bowl in 1972 after swiping three passes.

Cleveland traded him to the Detroit Lions in 1974, where he lasted three years before retiring. Davis intercepted two ball and returned one for a score over that time.

His 17 interceptions with Cleveland still ranks as the 19th most in team history.

Ben Davis is also known as the brother of famous political activist Angela Davis.






Dallas Cowboys : Larry Cole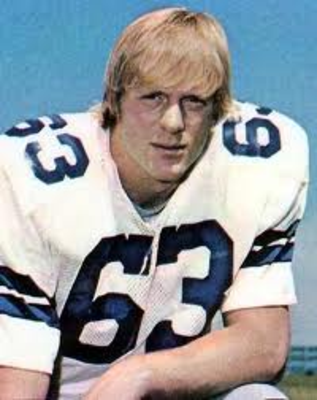 Few teams have drafted as well late in the draft, especially during the Tex Schramm and Tom Landry Era.

It was kind of a nice surprise Cole was drafted anyways because he attended three colleges in four years.

Dallas selected him in the 16th round of the 1968 NFL Draft, where he was the 428th player selected. Jimmy Raye, a famous coach, was picked 3 slots behind him.

Cole quickly earned a starting job at defensive end as a rookie. He picked off a pass and returned it for a touchdown, while also returning a fumble for another score. He intercepted another ball the next year, returning it for a score.

He became an important member of the famous "Doomsday Defense."

When Harvey Martin and Ed "Too Tall" Jones joined Dallas, Cole slid in at defensive tackle. When Randy "Manster" White began his Hall of Fame career, Cole became a key reserve. After longtime starter Jethro Pugh retired, Cole took over in his slot.

He played until 1980, a year he took an interception 43 yards for a touchdown. He had four career interceptions, scoring three times.

Cole is just one of eight players to appear in five Super Bowls.

He also was on two winners. Known as a run stuffer, Cole was also credited with 60 sacks in his career. The very versatile Cole did whatever it took to win.

He started at every position on the defensive line in his career, but sought no accolades. He and a few Cowboys started the "Zero Club", where the first rule was not to seek publicity.

He and linebacker D.D. Lewis were the first Cowboys to play in three different decades for the team.

Cole had quite a career as a Cowboy defender, made more remarkable due to the fact he was drafted as an offensive tackle before being switched to defense in training camp.




Denver Broncos : Karl Mecklenburg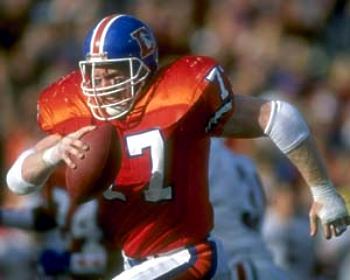 Mecklenburg was drafted in the 12th round of the 1983 draft by the Denver Broncos, the 310th player chosen overall. He made the team as a rookie, but started out playing defensive end.

He was able to work his way on the field by impressing the coaches with his determination. After getting a pair of sacks as a rookie, he was used as a pass rush specialist the next year and got seven more.

He also picked off two passes and returned them for 105 yards.

Denver knew they had to find a way to get Mecklenburg on the field, and they also wanted to upgrade their linebacking unit. Joe Collier, the Broncos legendary defensive coordinator, decided to try him at inside linebacker.

Though he split time with incumbent starter Rick Dennison, Mecklenburg was still able to rack up a career high 13 sacks. He was named First Team All-Pro and to the Pro Bowl despite starting just nine games.

He took over as a full-time starter in 1986 and was named First Team All-Pro and to the Pro Bowl again after getting 9.5 sacks. Denver would reach the Super Bowl, but lost.

The Broncos would go back to the Super Bowl in 1987 and 1989, but lost each time. Mecklenburg was a big reason for their success. In 1987, he went to the Pro Bowl after getting the last three interceptions of his career.

He was named First Team All-Pro and to the Pro Bowl in 1989 after scoring the first touchdown of his career, which came off of a fumble recovery. He scored off another fumble the next year, as well as recording a safety.

From 1986 to 1997, Mecklenburg was one of the best linebackers in all of football. He wasn't just a pass rusher, though he did pile up 55.5 sacks over that time, but he was also a tackling machine.

Starting in 1986, Mecklenburg had at least 100 tackles every year until 1986 except for the 97 he had in the strike shortened 1987 season. He had 99 tackles in 1997. After getting 68 in 1998, his lowest total as a full-time starter, he retired.

Nicknamed the "Albino Rhino" by teammates, he has the second most tackles and sacks in Broncos history. His 180 games played are the third most ever as well.

No other Broncos linebacker has been to the Pro Bowl six times, and his three First Team All-Pro nods are tied as the second most in franchise history. He is a member of the Broncos Ring of Honor.

Mecklenburg was a winner, as shown by his helping Denver reach the Super Bowl three times. His was career not expected, so the term "self-made man" certainly applies in his care.

Besides missing seven games in 1988, and one the next year, he took the field every time his team did.





Detroit Lions : Jim David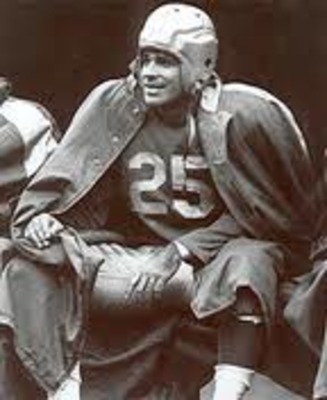 It is amazing that so few late picks by the Lions have contributed much to the NFL. Two of the very few that have, Mac Speedie and Pete Retzlaff, starred for other teams.

David was selected in the 22nd round of the 1951 draft, where he was the 261st player chosen overall.

He earned a starting job at cornerback as a rookie, bookending Hall of Famer Yale Lary. Hall of Famer Jack Christiansen and Pro Bowler Dan Doll were the safeties.

Teams tried to avoid the three greats by picking on the rookie. That strategy backfired because David picked off seven balls on the top-ranked defense that year.

Detroit went on to win the championship, where he had a critical interception in the Lions 17-7 win over Cleveland.

Nicknamed "The Hatchett", David was a huge hitter who once knocked Hall of Famers Y.A. Tittle and Tom Fears out of consecutive games in 1953.

He had four swipes that year as Detroit won a second consecutive title. David intercepted a ball and returned it 36 yards to set up a crucial score in Detroit's 17-16 win over the Browns.

The stellar secondary was called the "Chris Crew." He made the first of his six consecutive Pro Bowls in 1954 by matching his career best total of seven interceptions. He would match that total again in 1956.

Detroit won the championship in 1957, the last title in franchise history so far. Again, David intercepted a pass in his third consecutive championship game.

When the game was at it's biggest, David always came up larger than the rest in helping his team win. He retired after his final Pro Bowl season in 1959.

Hi 36 career swipes rank fifth in team history. The four men above him, Dick LeBeau, Lem Barney, Lary, and Christiansen, are all inducted into the Pro Football Hall of Fame. David played with all except Barney.

But he got into coaching after retiring and coached Barney. He was the one who presented Barney at his induction into Canton in 1992.





Green Bay Packers : Phil Epps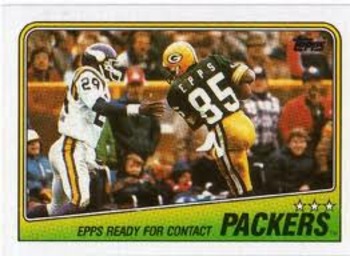 The Pack have had a few late picks become Pro Bowlers in Timmy Brown and Bill Curry. Unfortunately, it was with other teams that they excelled on.

Epps was drafted in the 12th round of the 1982 draft. The 321st player chosen overall, just six players drafted behind him played in the NFL.

While showing some promise as a receiver the few times he was used in his first two years, Epps made his bones as a punt returner.

He returned a career best 36 punts in 1983, while taking one 90-yards for a score. He returned punts for just two more years because Green Bay began using him as a starter on offense in 1985.

That season saw him grab 44 balls for three scores and run the ball fives times for one touchdown. Despite missing four games the next year, Epps snagged a career best 49 passes.

After catching 34 in the strike shortened 1987 season, he got hurt the next year and played just six games.

His absence allowed a rookie by the name of Sterling Sharpe and begin a career that saw him make the Pro Bowl fives times in his seven seasons.

Epps joined the New York Jets in 1989, where he was rarely used. He then retired.

He is still fifth in Packers history in punt return yards and third in returns. He has the 21st most receptions in team history and the 14th most receiving yards.

Most Packers fans remember the ultra-quick Epps, a player who beat the odds and helped his team win quite a few games




Houston Texans : David Anderson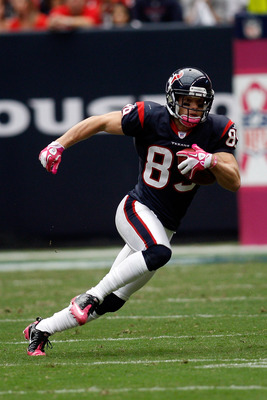 They have been in the NFL since 2002, but Anderson is their best late pick so far. The 251st pick in 2006, just four players were drafted behind him.

After not playing a lot in his first three years, mostly being used on special teams, Anderson started eight games in 2009 and caught a career best 38 balls. Despite being 5'10" 195, he even saw some time at tight end.

His 2010 season was cut short by injury, he hopes to help them again in 2011.

A resilient player, Houston cut him for four weeks in 2007 before bringing him back.




Indianapolis Colts : Stan White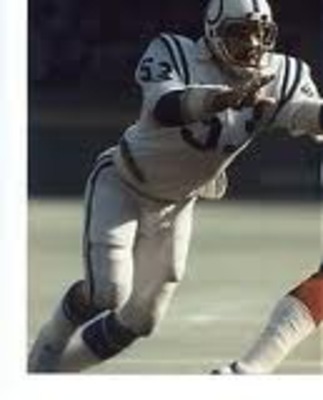 With a nod to Alvin Haymond, one of the greatest return specialists in NFL history, White wins the spot.

He was drafted in the 17th round of the 1972 draft, when the team was in Baltimore, and was the 438th player chosen overall. Just four men were drafted behind White.

After spending his rookie season as a reserve, White was named a starter in 1973 after veteran Ray May, the 1972 Byron "Whizzer" White Man of the Year Award winner, was traded.

Teaming with Hall of Famer Ted Hendricks and 1970 Defensive Player of the Year Mike Curtis, the trio formed one of the better linebacker units in the NFL.

Over the next few years, as Hendricks and Curtis moved on to other teams, White stayed a consistent force. While he was very good at stopping the run, White might have been the one of best linebackers of his era defending the pass.

He played with the Colts until 1979 and intercepted an impressive total of 25 passes, taking two for touchdowns. He also had a knack for getting fumbles, recovering 12 for the Colts.

He joined the Detroit Lions and played three years there, picking off nine balls.

The United States Football League began play in 1983, so White joined the Chicago Blitz. The 1984 season was his last with the USFL and as a player, when he suited up for the Arizona Wranglers.

Don Shinnick, who played on two Colts championship teams, is the only linebacker in team history with more interceptions. White ranks ninth in franchise history in interceptions and only 11 Colt defenders have recovered more fumbles.

Not only is he one of the finest linebackers in team history, he is a fixture in Baltimore as a Ravens broadcaster. Not bad for a guy who was one of the last players drafted in 1972




Jacksonville Jaguars : Rob Meier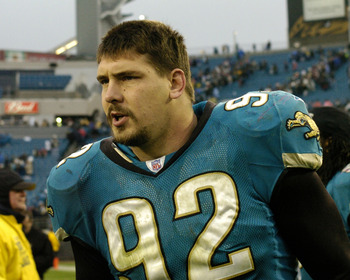 The Jags had four picks in the seventh round of the 2000 draft. Three made the team, but Meier was the best of the group.

Drafted 241st overall, just 13 players were selected behind him.

At 6'5" 293, Jacksonville used him as both a defensive tackle and end. While stopping the run was his specialty, Meier did sack the quarterback 21.5 times in his career.

Though he never started more than nine games until 2008, where he started 15, Meier was a very important member of the rotation and his versatility made him more valuable.

He recorded a safety and recovered three fumbles as well.

After getting hurt and missing the entire 2009 season, Jacksonville released him. Still, he gave the team nine quality seasons.





Kansas City Chiefs : Mike Garrett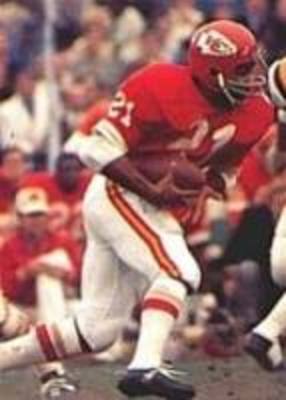 After Garrett was drafted in the second round of the 1966 NFL Draft by the Los Angeles Rams, the American Football League and Chiefs probably thought they had little shot at signing the USC legend and 1965 Heisman Trophy winner.

They selected him in the final round of the AFL Draft, where he was the 178th selection. Just four players were drafted behind him.

Garrett shocked everyone by signing with the Chiefs, despite having been born and raised in Los Angeles.

Kansas City put him to work immediately as both a halfback and return specialist, which earned him a Pro Bowl nod and helped the Chiefs win the AFL title.

While returning the only 14 kickoffs of his career at an impressive 23.1 average, Garrett also returned a career high 17 punts and took one 79 yards for a score. He would return just 22 punts in his career, scattered throughout eight seasons.

Running the ball on offense is where the Chiefs needed him most. He led the AFL with a 5.4 yards per carry average as a rookie, as well as scoring on a 77-yard run that was the longest in the AFL that year.

The 1967 was his best with the Chiefs. He was named First Team All-Pro and named to the Pro Bowl after gaining a career best 1,087 yards on the ground. He also caught a career best 49 balls, while scoring a career high 10 times.

Garrett continued to be the Chiefs main running back, though Robert Holmes and Warren McVea also helped him carry the load.

He led the team with 43 receptions in 1969 as Kansas City reached Super Bowl IV. His 5-yard run helped the Chiefs extend their lead to 16-0 against the Minnesota Vikings.

Kansas City ended up winning 23-7, becoming just the second AFL team to beat an NFL team in a Super Bowl. It was also the last Super Bowl where the two leagues met, because they merged after the game.

Three games in 1970, Garrett was traded to the San Diego Chargers. He stayed with the team until 1973 before retiring, but he did gain 1,031 yards in the 1972 season for them.

Garrett still ranks seventh in Chiefs history in rushing yards and touchdowns. Just eight Kansas City running backs have more career receptions than him.

It certainly was lucky that Hank Stram decided to use his final draft choice in 1966 on Garrett.





Miami Dolphins : Lloyd Mumphord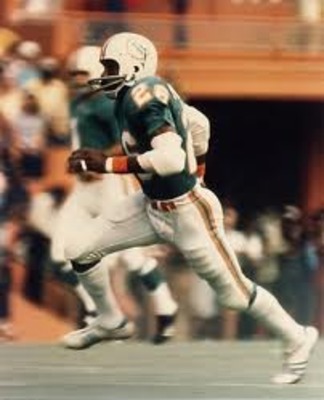 With a nod to J.B. Brown and Anthony Carter, who became a star with the Vikings, Miami's best late pick was Mumphord.

Drafted in the 16th round of the 1969 NFL/AFL Draft, the 401st player selected, just six men drafted behind him saw time in the NFL.

Mumphord impressed Miami enough to start in seven of the 11 games he played as a rookie. He picked off a career best five balls. He started every game the next year, swiping five more passes and returning one for a touchdown.

He lost his starting job in 1971, but still was valuable as an extra defensive back.

On the 1972 Super Bowl champion Dolphins, the only perfect team in modern NFL history, he was second on the team with four interceptions and returned one for a score.

He continued his role in 1973 to help the Dolphins win Super Bowl VIII, their second straight title.

He was traded to the Baltimore Colts before the 1975 season, where he stayed for four years and picked off seven balls before retiring.

Mumphord had a fine career, winning two Super Bowl ring in three tries.





Minnesota Vikings : Milt Sunde



Sunde was a hometown product drafted in the 20th round of the 1964 draft. He was the 241st player selected overall and just two men drafted after him played in the league.

After a rookie year of being a reserve, he earned a starting job at left guard in 1965. Sunde then earned his only Pro Bowl nod the next season, joined by left tackle Grady Alderman and center Mick Tingelhoff.

He got hurt the next year, appearing in 10 games. The Vikings moved him to right guard in 1968, where he split starts with Larry Bowie. He took over the starting job the next year as the Vikings became the last NFL champions before they merged with the American Football League.

He held the starting job until 1974 when new acquired Andy Maurer took over. The Vikings went to the Super Bowl in 1973 and 1974, but lost both times. Sunde retired at the end of the 1974 season.

Minnesota has had several great guards in the franchises history, but Milt Sunde was the first to ever go to the Pro Bowl. A perfect scenario for the local kid who made good against all odds. He is a member of the Vikings 25th Anniversary Team.






New England Patriots : Jim Nance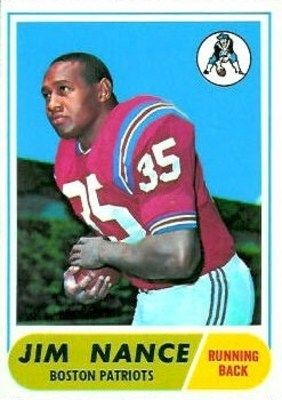 The Patriots have had some last round picks help them, like Marty Moore, Patrick Pass, and David Givens.

Nance was a ninteenth-round pick of the Patriots in 1965. Just two players drafted after him played. He spent his rookie year mostly blocking, carrying the ball 111 times and scoring five times.

He broke loose the next year, leading the AFL with 299 carries for 1,458 yards, 11 rushing touchdowns, 1,561 total yards, and an average of 104.1 yards rushing per game.

All were career highs, as was his 4.9 yards per carry average and his 65-yard run that season.

He was named the AFL Most Valuable Player, and went to the Pro Bowl.

Nance led the AFL again the following year with 269 carries for 1,216 yards. His 86.7 yards rushing per game also led the league, and he scored eight touchdowns. One came off a reception, the only time he ever scored via the air. He was named to his final Pro Bowl that year.

Nance is the only AFL player to have run for over 1,400 yards, and to have consecutive seasons of rushing for over a thousand yards.

Nance led the AFL with 193 carries the next season, and scored six times. He was named the AFL Comeback Player Of The Year that season.

He was traded to the Philadelphia Eagles after that year, but opted to retire instead. Nance came back to the NFL in 1973, joining the New York Jets. He carried the ball 18 times for 78 yards over a span on seven games.

In 1974, the World Football League was starting up. Nance decided to join the Houston Texans. The Texans would later become the Shreveport Steamers towards the end of their first season.

Nance ran for 1,240 yards that year in 20 games, then ran for 767 yards the following season in 12 games. The WFL folded before the season could be completed.

His 2,007 yards on 490 carries is the most in WFL history.

His 45 touchdowns with the Patriots is still the most in franchise history.

He is a member of the Patriots Hall Of Fame, the Patriots 35th Anniversary Team, and the Patriots All-Time 1960's Team.

Jim Nance is considered by many to be the best running back in Patriots history







New Orleans Saints : Danny Abramowicz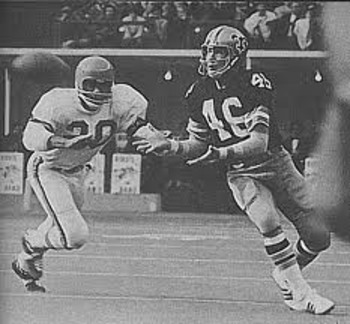 The Saints have done very well late in the draft over the years. Jim Wilks and Marques Colston head a pretty decent list.

Abramowicz was the first of three 17th-round picks in their very first draft of 1967. Only two players drafted after him played in the league.

He became an instant star in the NFL despite the fact New Orleans struggled as a team. After 104 receptions and 13 scores in his first two years, Abramowicz had his best season in 1969.

Leading the NFL with a career high 73 receptions, he also gained a career high 1,015 yards.

Abramowicz was named First Team All-Pro, the first Saint to ever achieve that honor. After 55 catches in 1970, his production started to go down.

He was traded to the San Francisco 49ers two games into the 1973 season. He retired after the 1974 season.

He left the game with several Saints records and an NFL record of catching at least one pass in 105 consecutive games.

Though most of his records are broken, he still ranks fourth in Saints history in receptions, receiving yards, and touchdowns caught.

There are few late picks in NFL history better than Danny Abramowicz.







New York Jets : Dave Herman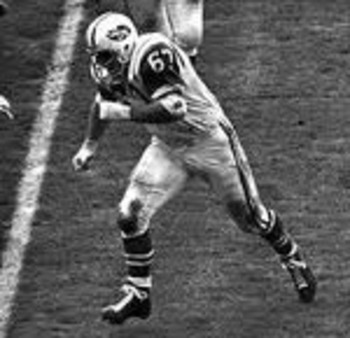 Herman was the Jets 27th-round pick in the 1963 AFL Draft. He was the 211th player chosen overall and just four men drafted after him played pro football.

After appearing in just five games as a rookie, Herman was named the starting right guard. He held that duty for the rest of his career.

Herman made his first Pro Bowl in 1968 on an excellent offensive line that had Winston Hill and Bob Talamini. The Jets reached Super Bowl III, where they shocked the world of professional football by defeating the heavily favored Baltimore Colts.

He made his final Pro Bowl in 1969, but continued to be an important member of the team until he retired after the 1973 season. He missed just three games his entire career after his rookie year.

Dave Herman is one of just three Jets guards to have even been named to the Pro Bowl, but he is probably their best late round draft pick ever.






New York Giants : Homer Jones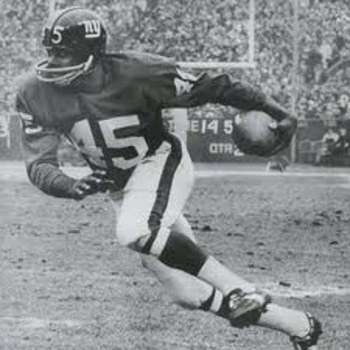 Jones was drafted in the 20th round of the 1963 draft by the New York Giants. The 378th player chosen, he was the third from last pick in the entire draft.

He was also a fifth round draft choice of the Houston Oilers of the American Football League, the 33rd player picked in the draft. Jones decided to join the Oilers, which featured Hall of Fame quarterbacks George Blanda, and head coach "Slinging" Sammy Baugh.

Also joining the Oilers in camp was undrafted rookie Willie Brown, a Hall of Fame cornerback.

Jones hurt his knee in training camp then failed his physical and was cut, along with Brown. He was then intent on proving to the Oilers they had made the wrong decision.

The Giants quickly called and gave him a plane ticket to New York City. Upon his arrival, the Giants had Jones undergo surgery on his knee. He was given the jersey No. 45, which was previously worn by Hall of Fame safety Emlen Tunnell, upon Tunnell's request.

He nicknamed Homer "Seabiscuit", after the famous racehorse, because Jones was so fast. Tunnell, now a defensive backs coach for the Giants, took the young receiver under his wing to teach him the tricks of the trade.

He spent most of his rookie year recuperating while learning the game, but did get on the field for three games that year. It was also the last year that Hall of Fame Giants like Y.A. Tittle, Andy Robustelli, and Frank Gifford would play in the NFL.

He also spent time watching players like Gifford throwing the ball up into the stands to fans after scoring a touchdown, and wanted to do the same thing when he reached the end zone.

After the season, NFL commissioner Pete Rozelle put in a rule that players would be fined $500 for doing so. Jones was making $10,000 a year then, so he knew that throwing the ball into the crowd was no longer an option.

He then thought of an alternative that would change the course of football history.

During the 1965 season, Jones was told ten minutes before a game that he would be starting. He responded by setting a Giants record, when he took a pass 89-yards for a touchdown on the first play of the game. It was the longest scoring play in the NFL that year.

Upon arriving in the end zone, he spiked the ball into the ground. It was the first time in NFL history this would happen, and there has been thousands of players to pull off the same feat since.

Though he feels celebrations have been taken way too far these days, Jones pioneered a part of the game many enjoy today.

Homer became a bigger part of the offense in his second year, catching 26 passes for 709 yards and 6 scores. He averaged a whopping 27.3 yards per catch, his career best.

In the 1966 season opener against the Pittsburgh Steelers. Jones had already scored on a 75 yard touchdown pass when he came up against Brady Keys of the Steelers.

The Giants had the ball on their own two-yard line, and Keys told Jones "What am I doing here covering you? I could be home eating chicken for dinner with my family."

Giants quarterback Earl Morrall what Homer thought. Jones said, "He's talking, so he's ready."

Morrall took the snap, reared back, and heaved the ball about 60 yards in the air. Jones snagged it and took it in for a 98-yard score. It is the longest play in the history in the franchise history of the Giants.

Homer then turned and told Keys, who was about fifteen yards behind him, "If you keep playing like that, you'll soon be eating chicken with your family every Sunday."

Jones finished the season with 48 receptions for 1,044 yards and eight touchdowns. He was a bona-fide star in New York, and was often swarmed by fans when out and about in public.

It was hard for Homer and his wife to eat dinner or watch a movie without him being bombarded with autograph requests.

The 1967 season saw him make his first Pro Bowl. He grabbed a career best 49 balls for 1,209 yards, an incredible average of 24.7 yards per catch. Jones also ran a ball 46 yards for a score. He led the NFL with 13 pass receiving touchdowns and 14 total touchdowns.

A local radio station polled fans on who the Giants MVP was, and Jones won. The station gave him a brand new convertible Cadillac for his achievement.

The Giants traded him to the Cleveland Browns for two players in 1970, including future Pro Bowl running back Ron Johnson. He had no intention of playing ever again, but was coaxed into joining the Browns by his father.

Homer had an aunt who lived in Cleveland and his father wanted him to take care of her, along with his cousin Joe "Turkey" Jones.

Upon joining the Browns, he was told that he would be the teams third receiver and return kickoffs. In the season opener, Cleveland played in the first Monday Night Football telecast on ABC. Jones led the Browns to a win by returning a kickoff 94 yards for a score, the first of its kind on MNF.

He spent the rest of the year returning 29 kicks for 739 yards, a 25.5 yards per return average. He didn't get much time on the field, but he did take one of his ten receptions 43 yards for the last touchdown of his career. He then retired after that year.

He holds the NFL record of averaging 22.3 yards per reception throughout his career. This is based on having a minimum of 200 receptions. Jones also holds the Giants franchise record for having 66.4 receiving yards per game over a career.

His 4,845 receiving yards are the fifth most, and his 35 receiving touchdowns is still tied for the fifth most in Giants history. The 218 receptions he had still ranks 18th best in team history as well.




Oakland Raiders : Rod Martin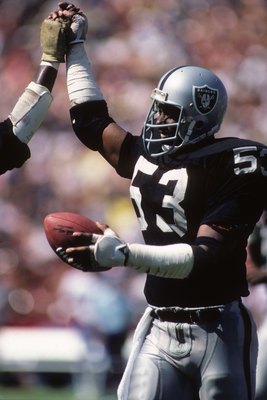 Martin was drafted in the 12th round of the 1977 draft by Oakland, the 317th overall selection. Just five men drafted behind him played in the NFL.

One was kicker Rolf Benirschke, the second to last player picked that year. Oakland drafted him then traded him to the San Diego Chargers, where he excelled.

Martin played just one game as a rookie, but started to earn a lot of playing time in his second year by starting half of the season. Oakland was impressed with his intelligence and solid all-around play.

After starting all of 1979, he did not start in six games in 1980. This inspired him to get better just as the Raiders reached the playoffs as a WildCard team.

Bookending Hall of Fame linebacker Ted Hendricks, the duo helped the team reach Super Bowl XV. Facing the Philadelphia Eagles, Martin became a nightmare foe Eagles quarterback Ron Jaworski.

He made three key interceptions to help lead Oakland to a 27-10 win. No other player in Super Bowl history has had three picks in a Super Bowl, and his three career swipes is tied with two others as the most in Super Bowl history.

He was somehow not named MVP of the game, despite such excellence.

The 1983 season was one of the best in his career. He led the NFL with two touchdowns off of interceptions, had a career high four picks, and chipped in six sacks.

He was named to his first Pro Bowl. Oakland reached the playoffs, where Martin had a sack in their AFC Championship win. In Super Bowl XVIII, he came up big again for his team.

Besides recording another sack, he recovered a fumble and made several key tackles. One came on a fourth-down play, where he stopped Hall of Fame running back John Riggins short of a conversion in the Raiders victory.

He was honored as First Team All-Pro in 1984, as well as being named to his last Pro Bowl. Martin had a career high 11 sacks, recorded a safety, and scored off a 77-yard fumble recovery.

Martin stayed in the starting lineup until after the 1988 season, where he decided to retire. He was credited with 33.5 sacks, but this stat was not recorded until 1982.

Despite being basically robbed of four years of sacks, he still ranks seventh in Raiders history and it is the most ever by an Oakland linebacker. His 14 interceptions is the second most ever by a Raiders linebacker.

One of Rod Martin's special abilities was reaching the end zone once he got his hands on the ball, which he did six times. Only Terry McDaniel's seven exceeds his total for a team record.

While the Raiders have had a few late round picks help them, none have been better than Martin.




Philadelphia Eagles : Tom Sullivan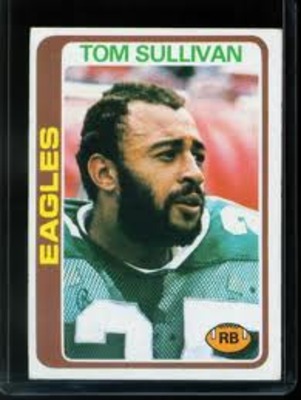 The Eagles have had little luck finding players late in the draft until the last decade. Of the few they did hit on, Hall of Famer Lou Creekmur and Otis Taylor, they cut and watched those players become stars elsewhere.

Drafted in the 15th round of the 1972 draft, Sullivan was the 378th player selected overall. He didn't play a lot as a rookie and mostly blocked when he did.

The Eagles promoted him to the starting lineup in his sophomore year, so Sullivan responded by churning out a career best 968 yards, at a 4.5 yards per carry average, and a career best 50 receptions.

He followed that up in 1974 by leading the NFL with 11 rushing touchdowns. He began to share carries with fullback Art Malone and backup James McAlister in 1974, but still led the team with 632 yards on the ground.

Mike Hogan was the primary ball carrier the next year, as Sullivan received less touches. The Eagles hit pay dirt in the 1977 draft by selecting Wilbert Montgomery in the sixth round.

Though Sullivan was second on the team in rushing yards, he was traded to the Cleveland Browns at the end of the year. He suited up for four games and touched the ball six times for Cleveland in 1978, so he decided to retire.

Though he never made the Pro Bowl, he retired the third leading rusher in Eagles history. He still ranks tenth in that category, as well as 14th in rushing touchdowns.

While he played on some struggling squads, Tom Sullivan had a few excellent seasons.




Pittsburgh Steelers : Rocky Bleier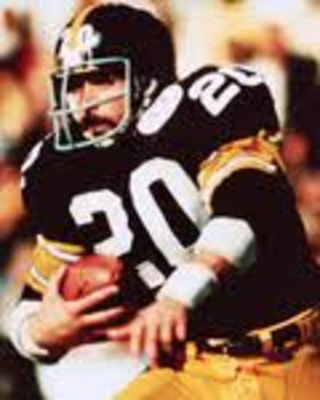 With a nod to Joe Kuharich, who became a Pro Bowl player and head coach, Carlton Haselrig, and Warren Lahr, who became a star with the Browns.

Bleier was drafted in the 16th round of the 1968 draft, where he was the 417th player chosen overall. He touched the ball nine times on offense as a rookie, but he contributed well on special teams.

The Vietnam War was going on, so Bleier decided to serve his country. He was shot in the left leg, then nearly lost his right foot to an exploding grenade.

The thought was his football career was over. Then Steelers Hall of Fame owner Art Rooney sent him a postcard telling him the Steelers needed him.

This inspired Bleier to rehab hard and he returned to the gridiron one year after his injuries. Though he rejoined Pittsburgh in 1971, he rarely played on offense over the next three years.

He had pain when walking and was under his playing weight. Pittsburgh waived him twice, but Bleier kept working hard. He increased his weight and found it less painful to run.

Earning a starting job at halfback in 1974, his primary duty was to block for Hall of Fame fullback Franco Harris. But he also found himself handling the ball more each season.

His finest season came in 1976. He had career high totals of 220 carries for 1,036 and five scores. With the 1,128 yards Harris gained, it was the first and only time in Steelers history two running backs ran for at least 1,000-yards in one season.

Bleier's touches started to decrease after that, but he was still a very important member on both the field and locker room. Pittsburgh dominated much of the 1970's, winning four Super Bowls.

One of his biggest moments came in Super Bowl XIII when Bleier caught a seven-yard touchdown pass late in the second quarter, giving Pittsburgh a 21-14 lead over the Dallas Cowboys. The Steelers never relinquished the lead, winning 35-31.

In the 1974 AFC Championship win against the Oakland Raiders, most fans recall Harris gaining 111 yards on 28 carries while scoring twice. Yet Bleier was the quiet hero of the game by pounding out 98 rushing yards, leading the team with 123 all-purpose yards, and recovering a key fumble.

He retired after the 1980 season and still ranks eighth in team history with 3,865 rushing yards and ninth with 23 touchdowns on the ground.

Not only was he a steal for Pittsburgh in the draft, but his inspirational story is an example as to why football is a great sport.






San Diego Chargers : Chuck Allen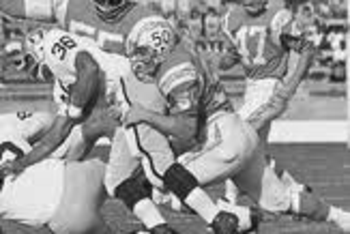 Allen was drafted in the 28th round of the 1961 AFL Draft by the Chargers. The Los Angeles Rams tabbed him in the 17th round of the NFL Draft, but he wisely chose San Diego because the Rams had Hall of Famer Les Richter at middle linebacker.

San Diego tried to bring the rookie along slowly, but Allen won the starting job for the final nine games in what was one of his best seasons. He had career best marks of five interceptions and 111 return yards. One pick was taken 59 yards for a touchdown.

He made his first Pro Bowl in the Chargers 1963 title year. Allen picked off five balls and returned a fumble 42 yards for the last touchdown of his career. He was moved to outside linebacker the next year, but was still named a Pro Bowler.

The Chargers moved Allen back to middle linebacker in 1965, where he would stay the rest of his career. While he was tough against the run, the cerebral Allen was also solid against the pass.

He missed 13 games over his last four seasons in San Diego, because of injury, after not missing a game the previous four years. San Diego traded him to the Pittsburgh Steelers before the 1970 season,

After two solid seasons in Pittsburgh, where he snagged seven interceptions, Allen joined the Philadelphia Eagles in 1972. Though he started eight games, he spent most of his time mentoring young linebackers like Steve Zabel and John Bunting.

Allen retired after the 1972 season and later became the Vice President of Football Operations for the Seattle Seahawks. His 20 interceptions are the most ever by a Chargers middle linebacker. Allen is one of the 50 Greatest Chargers and a member of the Chargers Hall of Fame.

The two Pro Bowls he went to is the most ever by a Chargers middle linebacker and he might be the best to have ever played the position for the team.





San Francisco 49ers : Jesse Sapolu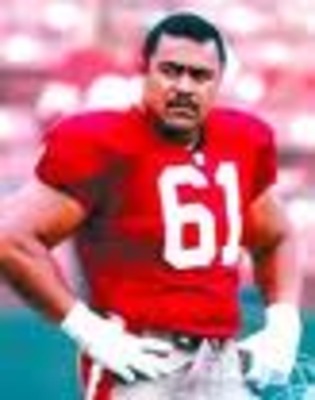 Sapolu was drafted in the 11th round of the 1983 draft, where he was the 289th player chosen overall.

After spending his rookie year as a reserve, he was hurt in the first game of the 1984 season and lost for the year.

He earned his way into the starting lineup at left guard in 1985, becoming one of the Niners best run blockers. They moved him to center in 1989, where he stayed the next five years.

After making his first Pro Bowl in 1993, San Francisco moved him back to left guard in 1994. Not missing a beat, he made the Pro Bowl yet again.

He was moved back to center in 1996, where he stayed until he retired after the 1997 season.

Sapolu was a very important member of four 49er teams to win Super Bowls. Excluding his second season, Sapolu missed just 10 games in his career.

A fan favorite, he is surely one of the best late round picks in franchise history.





Seattle Seahawks : Dwayne Harper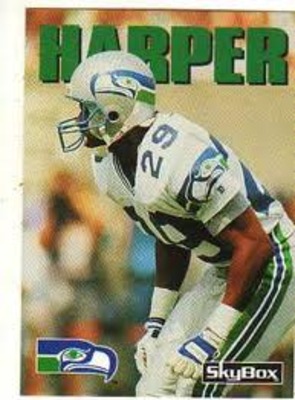 Seattle has hit on a few guys late in the draft, but most went on to help other teams.

Harper was drafted in the 11th round of the 1988 draft. He was the 299th player chosen and just nine guys drafted behind him played in the NFL.

After a rookie year of being a reserve, where he recorded the only sack of his career, Harper became a starter in his second season. He became a solid player equally tough against the run or pass.

Though the four interceptions he had in 1991 was a career high, he also forced an excellent 10 fumbles in the 1993 season. He then signed with the San Diego Chargers as a free agent in 1994.

He stayed with the Chargers for five seasons, though two were cut short by injuries. Harper started for them when San Diego reached Super Bowl XXIX, the only Super Bowl appearance in franchise history.

After playing just one game in 1998, because of injury, He signed with the Detroit Lions in 1999. He suited up for three games, then got hurt. He then retired.

Of his 24 career interceptions, 13 came with Seattle. That is good for the 13th most in team history and makes Dwayne Harper the Seahawks best late round pick.





Saint Louis Rams : Dante Magnani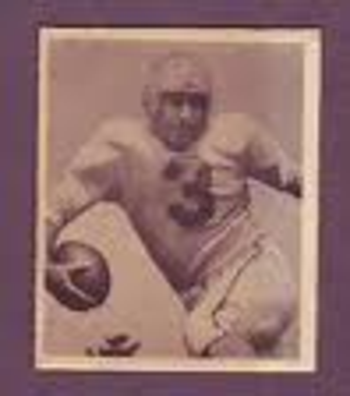 The Rams have done well late in drafts. They got Hall of Fame defensive ends Deacon Jones and Andy Robustelli well into their draft classes, whole snagging guys like Fred Stokes and Drew Hill near the end.

Magnani was drafted in the 19th round of the 1940 draft by the Cleveland Rams, the 175th player chosen overall. Just five players drafted after him played in the NFL.

He wasn't used much as a rookie, but he did return a kickoff 93-yards for a score.

His 1942 season was his lone Pro Bowl year, where he led the team in rushing and receiving.

The Chicago Bears traded for him in 1943. He was second on the team in rushing, but he did lead the NFL with a 79-yard run for a score and a 96-yard kickoff return for a score.

The Bears won the NFL Championship that year, helped by Magnani's four receptions for 122 yards and two scores.

World War II was going on during this time, so Magnani enlisted to serve his country.

He returned to the NFL in 1946 to be third in rushing and receiving for the Bears. They reached the title game again. Magnani intercepted a pass in the first quarter and returned it 19-yards for a touchdown.

It put the Bears up 14-7, as they went on to defeat the New York Giants 24-14. He left Chicago to rejoin the Rams, now in Los Angeles, in 1947.

He played there two seasons before rejoining the Bears in 1949. After playing in the 1950 season for the Detroit Lions, he retired.

Not many late round picks have helped the Rams. Stokes and Hill mostly excelled elsewhere, but did contribute to the Rams.

No player drafted late has given the Rams more than Dante Magnani. Especially for young organization that had just started three years earlier and he was amongst the first handful to go to the Pro Bowl.





Tampa Bay Buccaneers : Dave Logan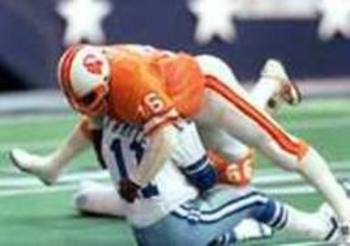 The Bucs have always done well late in the draft. In their initial draft of 1975, they picked Carl Roaches near the end. Though he never played for them, he became a Pro Bowler for the Houston Oilers.

Logan was drafted in the 12th round by Tampa Bay in 1979, the 307th player selected, and played in five games as a reserve.

He earned the starting job in the third game of the next year, and would hold onto it the rest of his Buccaneers career.

He also scored a touchdown on a career long 60-yard fumble recovery in 1980, and scored again off of a 21-yard return the following season.

In the strike-shortened season of 1982, the NFL began recording sacks as an official statistic, and he was credited with 4.8 sacks in the nine games he played.

His best year may have been in 1983, where he had 9.5 sacks and scored off of a 54-yard fumble recovery. He was named First Team All-Conference by Pro Football Weekly, and would attain that honor again the next year after getting 5.5 sacks and scoring the last touchdown of his career off of a 27-yard interception.

Though he was not named to the Pro Bowl, he was named First Team All-NFL by the Sporting News that year.

After two more years, he left the team and joined the Green Bay Packers in 1987. He played in just two games, got hurt, then retired.

Dave Logan was an incredible physical specimen who relied on intelligence and technique to excel. He weighed just 250 lbs. while playing the most demanding position in football.

He played, and started in, every game in the last six of his eight years with the team. Besides his rookie year, he never missed a game with the Bucs.

He had 39 sacks in his career, which would be the fourth most in franchise history, but the NFL only has him officially with 28.3. That ranks as fifth best, yet it needs to be noted the NFL only recognizes 23 of the 78.5 career sacks Hall of Famer Lee Roy Selmon had with the team.

Logan also had 624 tackles in his career, showing he was more than a pass rusher.

His three fumble recovery touchdowns are the most ever by a Buc defensive lineman, and second in team history to the four defensive back Ronde Barber has. He is tied with 30 other players as the fourth most in NFL history in that category.

He is easily the greatest nose tackle in Buccaneers history.






Tennessee Titans : Billy "White Shoes" Johnson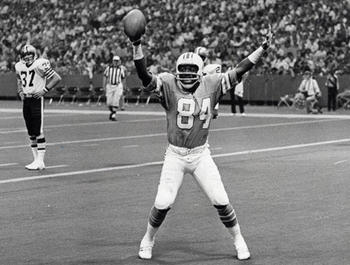 This organization has had quite a few great late round picks. Grabbing Hall of Famer Ken Houston, considered the greatest strong safety in NFL history, in the ninth round of the 1967 draft was a steal in itself.

Johnson was a 15th round draft pick by the Houston Oilers in 1974. He was the 365th player picked overall despite the initial objections of GM/Head Coach Sid Gillman who didn't want a "midget" on his team.

He made the team as a return man and stood out immediately. He was given the moniker "White Shoes" in high school when he wore the white cleats, as opposed to most wearing black cleats.

In his first four seasons, he returned five punts for touchdowns, as well as two kickoffs for scores. In 1975 he tied an NFL record with four kick returns for touchdowns in a season.

He would celebrate his touchdowns with the "Funky Chicken" dance. This dance, coupled by his shoes, made him a fan favorite across the league. He was used as a third-down slot receiver in multiple receiver sets mostly.

He caught 116 balls with seven touchdowns his first three years. He was mostly used as a possession type due to the teams offensive scheme, but he also ran the ball for a touchdown.

Johnson caught 20 balls his fourth year for three touchdowns at a 20-yards per catch average. He also took a reverse 61 yards for a touchdown, the last rushing touchdown of his career.

In 1978, he blew out his knee during the fifth game. He only managed two games the following season due to its lingering effects. In 1980, he returned to be used only as a third wide receiver. He caught 31 balls for two touchdowns.

Disenchanted with his role, "White Shoes" bolted for the Canadian Football League to play for the Montreal Allouetttes. That year in Montreal, Billy caught 65 passes for 1,060 yards and five touchdowns.

Johnson returned to the NFL in 1982 by signing with the Atlanta Falcons. He played nine games that year and only caught two passes. He was able to return 24 punts at an impressive clip of 11.4 yards per return.

"White Shoes" was used as the Falcons full time punt returner in 1983. He also started at wide receiver. He caught a team and career high 64 passes while scoring five touchdowns total. One touchdown was via a punt return.

He won the Pro Bowl MVP that year when he took a punt 90-yards for a touchdown, as well as accumulating 159 total return yards. Both are still Pro Bowl records.

Johnson left the Falcons, but tried to play for the Washington Redskins in 1988. He played only one game and fielded four punts, returning three of them for 26 yards. He then retired.

Billy "White Shoes" Johnson was named to both the NFL's 1980's All-Decade Team, and to the 75th Anniversary All-Time Team.

He set seven team records in Houston and four in Atlanta and held the NFL record for punt return yardage when he retired. He is still ranked third all-time in NFL history for punt return yardage and still holds the Oilers / Titans franchise record for punt return yardage.

Johnson may be known to many fans as an innovators of the touchdown dance. He is credited as being one of the first, but certainly his can stake claim to having been the best ever.

Celebrations with more choreography may have been employed since then, but it is much like the students trying to emulate the master. He was not just a crowd pleaser with his dance.

He was a premier return specialist who took eight kicks to the end zone in his career. He also worked hard to become a threat at wide receiver and he is on the All-Time NFL Team as the only return specialist.




Washington Redskins : Chris Hanburger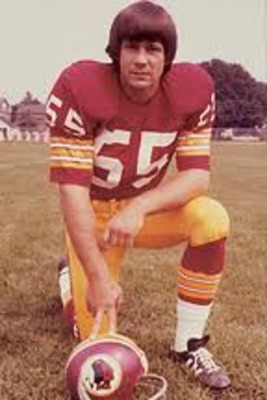 The Redskins have a good history on late round picks. Hall of Famer Wayne Milner was part of the Redskins first draft class and just four men selected after him played in the NFL.

Clint Didier, Jimmie Johnson, and others also helped the team. Yet there is no greater Redskins late round pick than "The Hangman."

Hanburger was an 18th-round draft choice of the Redskins in 1965. He was the 245th player chosen that year. He was a 25-year old rookie, due to his service in the Army before going to the University of North Carolina.

Hanburger played right away and was in the Pro Bowl by his second year in the league. He would then begin a string of Pro Bowl appearances until 1969. He then resumed that string in 1972 until 1976.

Sacks and tackles were not recorded in those days, but Hanburger was a play maker. He is considered one of the best of his era.

He was known for his blitzing ability and pass coverage. Ever the complete player, he returned three fumbles for touchdowns in his career to go with two on interceptions.

In 1972, Hanburger captained the "Over The Hill Gang's" defense to a Super Bowl appearance and was named NFC Defensive Player Of The Year. Hanburger was known not only for good speed, but his exceptional quickness.

He had the innate ability to diagnose a play before the ball was hiked. He often would cover the other teams tight end and peel off to knock passes down meant for wide receivers.

Hanburger's nine Pro Bowl appearances are still the most by any player in the entire history of the Washington Redskins. Hanburger was inducted in to the Pro Football Hall of Fame in 2011.