Scottie Pippen, Ohio State, Miami Heat - These subjects are turrible, just not worth the time to rant. Frag is right, time to move out of the comfort zone... 
Welcome back to the tantrums of Tuesday boys and girls, where Memorial Day Weekend has passed, and incredibly we're now to June, so as I'm prone to do as we head into the slower part of the sports calendar, I thought about what's coming up this new month.  
But first, I have a question -  just how can a Memorial Day Weekend tradition such as the Indy 500 become so irrelevant? Why have we turned away from the race? I pride myself on knowing a little bit about sports, but I had no idea that it was the 100thrunning of the race. That fact alone should have been celebrated rather than this unhealthy obsession with Danica Patrick.  Unfortunately, she seems to be the main link to the race and I think that's wrong.  She's ONE driver who markets herself above the sport and 100 years of racing history.  Find a better way to market this race - Hell, the leader rolls right into the wall on the last turn of the race, and Dan Weldon BARELY beats the damaged, sliding car?  Celebrate stuff like that - not some chick whose a part-time driver and part-time model!    
We talk a lot of sports here, but let me tell you that Beach Volleyball is something that I sorely miss playing.  In fact, it was probably be one of my favorite sports to play.  But then again, who am I kidding:
Watching is just as fun.  You're welcome Beeze and Madman!
NHL.  The Stanley Cup being between two cities whose fan bases are incredible!  I'm honestly going to enjoy this series.  I ask the Hockey boys on here, do the Vancouver Canucks represent they way Hockey was designed to be played?  I mean, the offense, the speed, and the shut down defense…
NBA.  The NBA Finals are going on,  but I find myself disinterested.  Bashing Miami is old, but the fact they're playing Dallas doesn't leave a very good feeling for me.  On top of that, June has the NBA draft which is about worthless this year.  When the consensus #1 pick is a Dookie who played what, 10-12 games all year?   What does that tell you about the state of College Basketball?
Not only that, we'll have to spend most of June listening to the same CBA type crap that the NFL is doing.
Finally for June in the NBA is the start of the WNBA season.  Oh, that's right those douchebag Maloofs dropped the team here in Crack-town a couple of years back.  One more thing to bash to LV playboys about.
June could be a very bad month for the NBA...
NFL.  As for the month of June, the NFL will contribute a bunch of courtroom antics and general overall douchebaggery.   BHey NFL, look at what your douchebaggery has allowed.  Now Raider fans are stuck with this rather than spend their welfare money on tickets to the Black Hole.  Get it fixed - FOR THEIR SAKE.  MAY THE FORCE BE WITH YOU!!!
Of course, the Steelers will continue to whine about the new rules which prevent their defense from skirting the line on their hits of opponents.  By the way James Harrison, STFU you cheap shot artist. 
Tennis.  Meanwhile, Tennis will be in all its glory with two of its Majors this month with the French Open finishing and Wimbledon starting June 20th, yet nobody in North America will give a rats ass!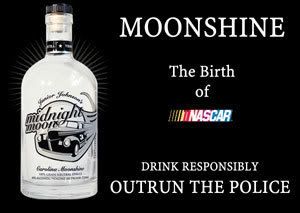 NASCAR.  NASCAR has races, but from what I can tell, no majors.  I'm no expert, but why can't the Daytona 500 be moved from February to late June, or heck, put the Coke 400 the last weekend of June, and put the Daytona 500 on 4thof July Weekend, rather than have three straight February races in February from Daytona.
Golf. Well, Golf has the U. S. Open from Congressional at Bethesda June 16-19. Eldrick might be struggling, but there's a lot of talent in the PGA right now and I think it's good that they are getting their chance to shine, maybe the talking heads might even give some of these players some love.
Hey PGA, why isn't your Memorial Tournament held on Memorial Day Weekend? It doesn't make sense to me...
 Yeah, I'm stretching, so let me get to what's really important in June –
MLB.  What's not to like?  You've got Boston going bezerk on offense, Cleveland on an unbelievable roll,  St. Louis overcoming being more of a MASH unit not to mention Albert Pujols' slump to be in first place,  Jose Bautista on an incredible power run, and now Arizona is starting to pick up steam.  Oh yeah, I'm in first place in two of my three fantasy leagues.
Well, I've thrown enough on the table, let's talk about it...
PEACE AND RANTING FOREVER!!!