While eagerly anticipating tomorrow night like a 5 year old at Xmas...
MLB
Pittsburgh Pirates - While the current Pirates team continues to ride along in first place in the NL Central Division, a member of their glorious past, Dave Parker, announced last week that he is dealing with Parkinson's Disease.
I had a lot of individual baseball heroes growing up and they came from a lot of different teams. And one such hero was Dave Parker. I remember buying baseball cards and hoping to get a Pirates card for Willie Stargell or Bill Madlock, but most especially hoping for a Dave Parker card.
To me, he was the National League version of Jim Rice. Just a badass baseball player who could mash the ball over the fences.
So here's hoping that Parker's battle with Parkinson's can be won someday with the medical research they are doing in search of a cure.
Here's the story on Parker's announcement: http://sports.yahoo.com/blogs/mlb-big-league-stew/dave-parker-says-fighting-parkinson-141656499.html
St. Louis Cardinals - The Cardinals were in the news late in the week and sadly it wasn't for anyting that occurred on the field. In fact it was all due to Cardinal alumni that St. Louis was the epicenter of the latest PED brouhaha.
And of course, it was a firestorm started by another of my childhood baseball heroes. It seems Jack Clark (Giants, Cardinals, Red Sox) started a new gig as a sports talk radio host. And he got off to a running and highly controversial start.
He kicked off his new career at WGNU 920 AM by claiming that former Cardinal Albert Pujols and Detroit Tiger Justin Verlander had used PEDs in the past.
And while this would be incredibly shocking even in this day and age where it seems everyone is on PEDS, Clark picked two targets who aren't afraid to fight back. And then he offered scant proof or "testimony" to coincide with his accusations. What little he did offer was instantly denied by his supposed sources.
The original story: http://sports.yahoo.com/blogs/mlb-big-league-stew/jack-clark-accuses-albert-pujols-justin-verlander-ped-171518294.html
As you might imagine, reaction was swift. Pujols has announced his intention to sue Clark over the allegations. That story is here: http://www.sbnation.com/mlb/2013/8/9/4607822/albert-pujols-legal-action-jack-clark-steroids-comments/in/4372449
Justin Verlander hasn't said anything about suing Clark, but as part of a response to the story he said, "It's moronic, look at the source. It's moronic to talk about something you know nothing about and clearly … he's not watching."
And WGNU 920 AM quickly reached a decision on Clark. After just 7 days on the air, Clark has been fired. I'm not sure, but that is probably on of the quicker radio careers in history. His co-host was fired as well. Story link: http://www.sbnation.com/mlb/2013/8/10/4608394/jack-clark-fired-albert-pujols-ped-comments/in/4372449
While he deserves what he has gotten for the utter lack of proof provided to back his allegations and for going about things in a manner befitting a candidacy for Jackass of the Year, I'm still bummed out about one of "my guys" from childhood blowing that rose colored image that in a way I still try to maintain about them. But reaping what you sow is now kicking Jack Clark's ass.
WOMEN'S COLLEGE BASKETBALL
Tennessee Lady Vols - Head coach Holly Warlick had a good week this week as the school announced she'd been given a one year contract extension to run her deal through 2017 and given her a $65,000 dollar raise as well.
Meanwhile, ex-Lady Vol Alicia Manning has been hired as an assistant coach at John Carroll University. She becomes the latest in a long list of former UT players to go into the coaching ranks. Here's the announcement: http://www.jcusports.com/news/2013/8/2/WBB_0802130546.aspx
Rhode Island - Head coach Cathy Inglese has hired a new director of basketball operations and promoted from withing for the assistant director of basketball operations. You can read the announcement here: http://www.gorhody.com/sports/w-baskbl/2013-14/releases/201307223lxqn6
WNBA
Chicago Sky - The Sky had another split week for their game results. They lost to the Indiana Fever 64-58. Sylvia Fowles led the team with 14 points and 17 rebounds.
But they blew out the Connecticut Sun 77-61 with Epiphanny Prince scoring 23 points. Elena Delle Donne had 19 points and 9 boards and Fowles had 14 points and 10 boards.
The team is now 14-7 and they continue on a course that seems likely to result in their first playoff berth in team history.
New York Liberty - The Liberty also had an up and down week. Things started off great with a 93-88 win over the Washington Mystics. Cappie Pondexter had 21 points and 8 assists while Alex Montgomery had a big game with 21 points and 5 boards. She's been struggling this year and this was a breakout performance that everyone is hoping carries over.
Kara Braxton had 16 points and 5 boards against the Mystics. Plenette Pierson had 8 points and 10 assists. Katie Smith (pictured below) had 11 points and 4 assists in 30:28 of action.
Unfortunately, as has been the case for much of this season, New York couldn't capitalize on getting one win to build momentum going into their next game. They got blown out by the Sparks losing 85-67. Pondexter had 22 points as the Liberty dropped to 9-13. Pierson had 12 points. Katie Smith saw 23:20 in game time, scoring 7 points.
YOUTH SPORTS
There were no games to be seen this past week, but the news of a former player saddened me. He was arrested on heroin charges along with two women. The story was made worse because the 10 year old daughter of one of the women was in the car at the time. You can read the story here: http://www.wickedlocal.com/wareham/newsnow/x606651335/1-of-3-heroin-suspects-arrested-with-10-year-old-daughter-on-hand-in-Wareham?img=1
OTHER SPORTS WRITING
As an offset to the crappy story above, there is the piece I posted here on Yougab as my second post of fill-in blogging. It's the story of the best player I ever coached.
You can check out "The Lucky Day" here: http://www.yougabsports.com/pt/The-Lucky-Day/blog.htm
HIGH SCHOOL SPORTS
The high school girls summer league has come to an end. Sadly, neither the ORR Lady Bulldogs or the Wareham Lady Vikings came away with the title.
You can read an article about the league itself here: http://www.wickedlocal.com/wareham/sports/x853700713/GIRLS-BASKETBALL-Old-Rochester-Summer-League-hits-34
ORR - My ex-player Jillian had sent me a message via Facebook that the team had a playoff game this past Monday night. The kind of cool thing about the note was that it wasn't in response to an inquiry I initiated asking about her game. This note came unbidden, so I'm guessing that she wanted me to come to the game of her own accord.
Which of course I did. Unfortunately, I saw that their opponent was Apponequet. I'd seen an earlier game between the two teams and Apponequet's ball movement was superb on their way to a 45-34 win.
This time around, the score started off quite low. It was just 17-12 at halftime in favor of Apponequet. This despite the fact that the offense of ORR was atrocious. I don't know who the coach is but he kept calling for the ball to be put into the hands of his daughter. She's an incoming freshman and while she does have talent, she is very raw and it shows in shot selection. She also has a slight frame and can be easily overmatched physically. And she's supposed to be the point guard in the winter?
Anyway, the game turned early in the fourth quarter. ORR had cut the lead to 17-14 and had the ball. They blew a chance to make it 17-16 and then didn't get back on defense to stop a fast break. So instead, the score was 19-14 and the blowout went on from there.
ORR lost two of its better players (a relative term based on what I've seen of their play) during the game and the team just fell apart throughout the second half. They lost 40-21 to end their summer season.
One of my former boys players is Cody. He's been at a lot of the games as he is dating one of the recently graduated girls basketball players. On the way out I asked him if the team on the floor was what the team was likely to be during the winter. He said yes which caused me to reply, "They are going to get hammered."
Why do I say that? Well because they don't share the ball well. Basically three girls control the ball and everyone else is like junkyard dogs fighting over the scraps. And the three that control the ball aren't all that great. They have huge weaknesses in terms of taking care of the ball and shot selection. I know that the varsity coach will likely straighten that stuff out in the preseason, but given that the best returning player to the team has apparently shuffled off to a private school instead, they are going to be in for a long season.
There were a couple of players (not including Jillian) that I did like. The girl most likely to be the center is named Morgan and she can board with the best of them. She seems very fundamentally sound around the basket. There was another girl whose name I wasn't able to learn but during her limited time on the floor she attacked the basket with authority. It didn't always work but she went in unafraid and that is never a bad thing.
As for Jillian, she has tools but she gets ignored on the court. This is especially vexing when she is so wide open that she could set up a campsite and still not be near anyone. I know that she loves basketball but in order for her to develop more she needs to become more assertive in her game.
During the loss, she shot 1-6 from floor for two points. She had 4 rebounds and a steal to go with two fouls and two turnovers.
After the game, I told her I'd see her in the winter. She should be able to easily make the varsity team this season given the graduation of most of the top line players.
Wareham - The Lady Vikings had a decent but unsatisfactory season. They lost in the semifinals. And they did it despite having just 6 players for the playoffs. They blew out Bishop Stang in the quarters but lost to New Bedford in the semis.
Five of the 6 players on the team are ex-players of mine and were heavily featured in the photo gallery for the local paper. (All photos by Adam Ellis)
Main Link: http://www.wickedlocal.com/wareham/sports/x853700709/PHOTO-GALLERY-Wareham-girls-basketball-in-Old-Rochester-Summer-League-2013
Breanna:
Amber:
Erica:
Gina:
Zoe:
MISCELLANEOUS
Books - I finished reading the C.J. Box mystery Savage Run this week. The second book in the Joe Pickett series was another entertaining read.
I picked up three books this week as well. The fourth and fifth books from C.J. Box are Trophy Hunt and Out of Range. I also got the second book in the Lorna Barrett Booktown series called Bookmarked for Death.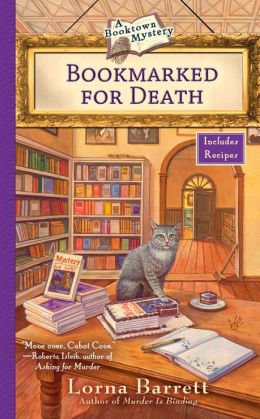 MOVIES - I had been thinking of going to see that new movie Elysium this weekend but between hearing not so good reviews of the film and figuring that I was going to buy it on DVD anyway because Jodie Foster is in it, I ended up passing.
TV - I know most people will be excited about the final 8 episodes of the AMC series Breaking Bad starting tonight at 10 pm, but it was a show that never interested me so I won't be tuning in.
However, AMC did get my eyeballs last night during the two hour third season premiere of their admittedly lesser series Hell on Wheels. It won't ever be as popular as Breaking Bad, The Walking Dead or Mad Men, but it was a good reset after the first two seasons and I am looking forward to seeing what happens next.
You can check out the teaser trailer for the season below:
Music - I had hoped to have a new CD review to link to, but I just didn't have the time to get it written. It would've tied into the big concert event I'm going to be attending tomorrow night.
I'll be heading to the Great Woods (it goes by a suckass corporate name that I refuse to use) in Mansfield MA to see Black Sabbath live in concert! Ozzy, Tony and Geezer (with substitute drummer) are back together and touring in support of a well received new studio album called 13. The album went to #1 on the charts, the band's first album to accomplish that feat.
Given that Ozzy could go on a drug bender at any time and Tony Iommi is battling cancer, the chance to see them live after 35 years apart had to be taken. You can check out the video from their lead track off of 13 below. It's called "God Is Dead?"
A NEW SPORTS FAN COMETH
This week brought about a new sports fan. My buddy J.D. and his wife Colleen are now the proud parents of a baby boy named Rocco. Since they are Philadelphians, I can just see Rocco decked out in little baby sports clothes for the Eagles and Phillies. Congrats to the new mom and dad and welcome to the party Rocco!